Plated Vs. Blue Apron: Which Meal Delivery Service Is Right For You?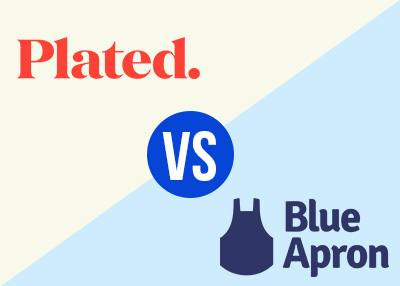 A few years ago, when meal kit deliveries were first introduced, the meals were fairly basic. However, these days, there are so many meal prep delivery companies that have entered into the marketplace that there is a wide range to choose from now. You basically order your meals at the meal delivery service website, and then choose your meals among the selections that professional chefs have created.
The market's top meal prep service competitors are able to deliver to a majority of zip codes in the United States, and everything comes to your house in packaging that helps with keeping the food fresh for another 24 hours after delivery (or in the refrigerator for an additional four or five days). It can be somewhat overwhelming trying to decide which of the many meal kit delivery companies you want to go with, but we are going to make the process a little easier and less stressful by comparing two of the most popular of all of the home delivery meal companies that are currently available: Plated Plans and Blue Apron plans. Here is our comparison.


| Meals Per Night | Cost Per Serving | Cost Per Week |
| --- | --- | --- |
| 2 | $11.95 | $47.90 |
| 3 | $9.95 | $59.70 |
| 4 | $9.95 | $79.60 |
| Plan | Cost Per Serving | Cost Per Week |
| --- | --- | --- |
| 2 recipes/week, 2-person plan | $10.99 | $51.95 |
| 3 recipes/week, 2-person plan | $10.99 | $65.94 |
| 2 recipes/week, 4-person family plan | $9.99 | $79.92 |
| 3 recipes/week, 4-person family plan | $8.99 | $107.88 |
| 4 recipes/week, 4-person family plan | $8.99 | $143.84 |
Blue Apron vs Plated: Which healthy food delivery service should you choose?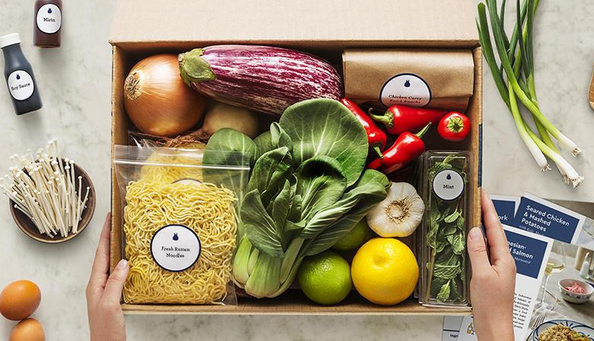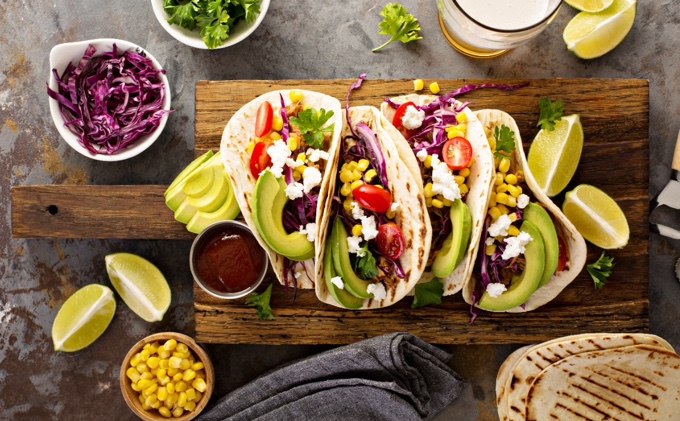 Meal Delivery Plan Pricing
When it comes to price, Plated's plans comes out to $10 per serving for their 3-4 person plan and $12 per serving for their two-person plan. Blue Apron, on the other hand, costs slightly less at $11 per serving for their two-person plan, while their family plan costs $9-10 per serving, which can feed up to four family members. There isn't much of a cost difference, but Blue Apron comes out slightly ahead with their slightly lower prices. Now let's look at a few other features.
Both of these companies offer their meal plans as subscription services instead of as a one-off healthy food delivery plan. These two healthy meals delivered companies both offer the option of your account being held if you need to skip one week. Both of them offer the flexibility of being able to designate your delivery day. It is easier to cancel your account with Plated since you can do it through both the website and app. Blue Apron, on the other hand, requires that you contact customer service in order to cancel.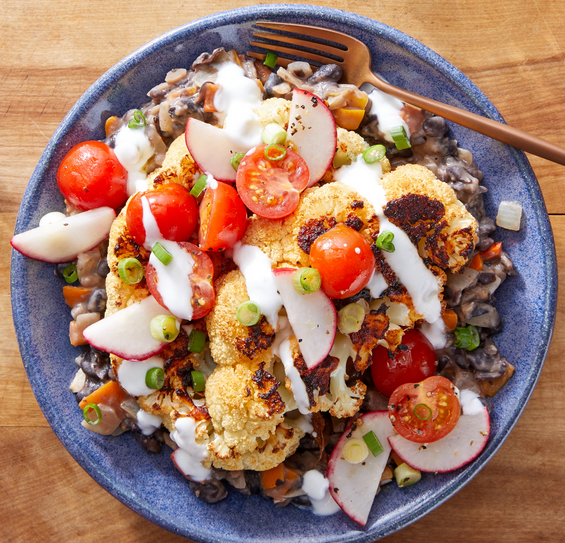 Meal Variety
Variety is definitely the spice of life. If one of the main reasons why you are choosing to subscribe to one of these best food delivery service plans is, so you can eat different food every day, then you might end up liking Plated better. Twenty dishes are offered by Plated every week, no matter which plan you decide to go with. Blue Apron offers only eight dishes on the Classic Plan and on the Family Plan just four dishes. 
With both Plated and Blue Apron, you will find dishes you like, whether you like seafood, beef, or poultry, and whether you are an omnivore, pescatarian, or vegetarian. However, Plated offers much more diversity and features many gourmet options, kid-friendly choices, low-calorie dishes, and vegetarian meals.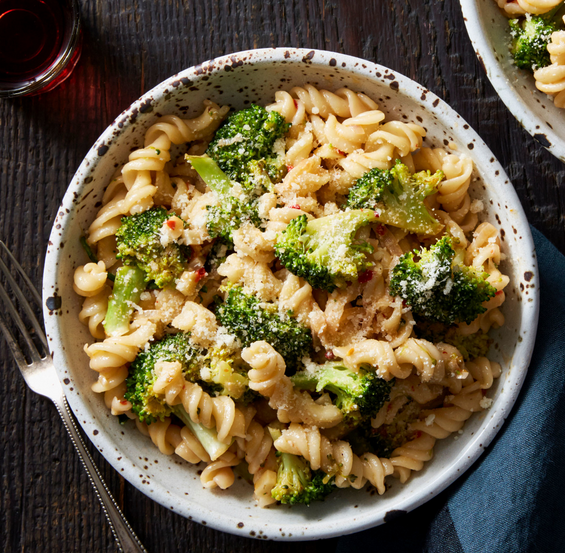 Quality of Food
You get high-quality farm-fresh products and high-quality ingredients with both Blue Apron and Plated. Blue Apron states that all of the meats that are used in their meals do not have any hormones added and that their seafood is sustainably sourced. Also, Plated use meats that are 100 percent antibiotic-free, beef that has no additional hormones, and seafood that is sustainably sourced.
Both home delivery food companies, whenever possible, include organic ingredients. These meal prep companies both have delicious recipes, but you might discover that the options from Plated are somewhat more sophisticated if that is what you are looking for. 
Quality of Box
A heavy-duty box is needed to ship fresh produce as well as other types of perishable items. Both fresh food delivery companies deliver the ingredients for your meals that are designed specifically for storing the food and labeling them. All protein requires there to be extra ice put in the bottom of the box so that it stays cold, even when the box sits all afternoon on your porch.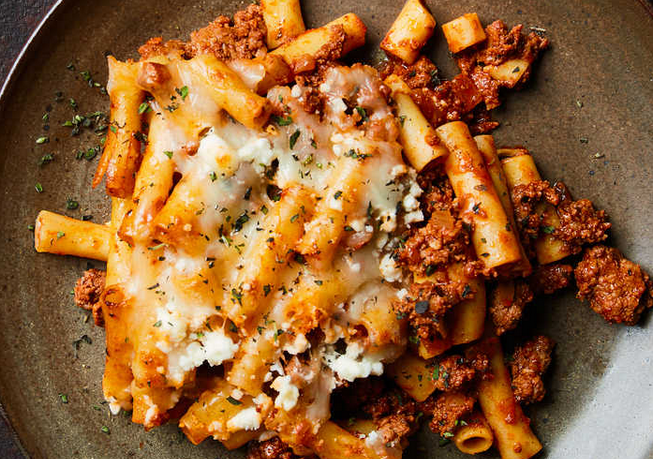 However, one major difference between Blue Apron and Plated is how the delivery boxes are organized inside. Every ingredient is sorted by Plated and puts them in individual plastic bags, which means you don't have to do any of the sorting yourself. On the other hand, Blue Apron does not label a majority of the ingredients that you get, and the small ingredients are the only ones that are individually wrapped, like seasonings and spices. When a Blue Apron meal is being cooked, you will need to factor in the amount of time it takes for you to sort all of the ingredients and matching them to the right recipes.  
Cooking Difficulty Level
Both Blue Apron and Plated provides you with easy-to-follow recipes that are easy to cook. Beginning cooks might prefer Plated since their recipes are slightly easier and all of the ingredients are wrapped individually.
Blue Apron is more aimed for those who have some experience in the kitchen at least, but who are now looking for ways to expand their meal options and cooking skills.
Website and App Ease of Use
Both of these healthy meal delivery service companies offer an app and website where you can register for their meal delivery plans, change your plan, make payments, choose your weekly dishes, and more. These meal prep delivery services both have fairly user-friendly platforms that are easy to navigate and find things. You can cancel or skip a week at any time you want to.
Desserts, Drinks and Other Add-ons
A good meal doesn't feel complete without there being some type of add-on, such as a dessert or glass of wine. Two different desserts are offered by Plated ever week for an extra $8 charge per dessert.
A very impressive wine selection is offered by Blue Apron, and the website even recommends specific wines that go with whatever meals you are ordering. There is a retail section on the Blue Apron website as well, where you can buy kitchen tools, cooking utensils, and cookware.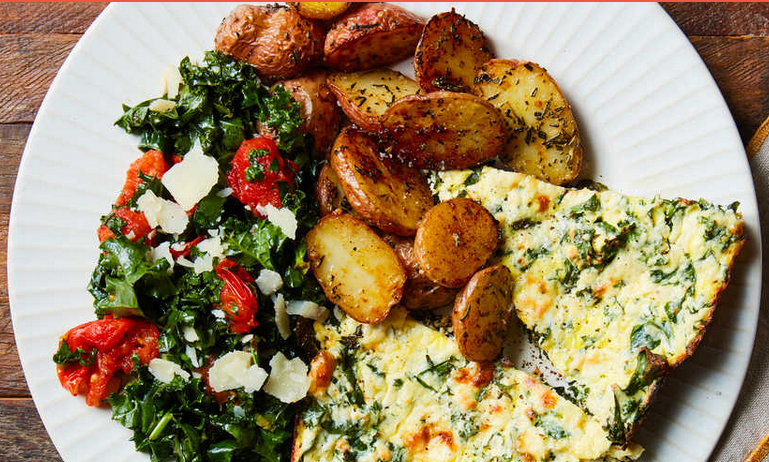 Bottom Line
Both Blue Apron and Plated are both good options for meal delivery services. They both appeal to individuals who are looking for upscale home cooked meals, and they both offer a broad range of dishes including more complex dishes as well as classic ones.
However, after trying out boxes from both of these companies, we believe that if price is one of your big concerns with choosing a meal delivery service then Blue Apron is the option for you – we liked their dishes better, and the quality and taste of the ingredients.  But if price is not a big concern and you want more of a variety to choose from, then Plated would better fit your requirements due to their larger selection of dishes.