Veestro
Starting at $9.90/meal
Specific Dietary Plans
9.5/10
Pros
100% Plant-based meal options
Over 50 different menu options
Ready to eat in 5 minutes
No cooking required
Caters to a wide variety of diet preferences
Weight loss plan options
Free Shipping on auto-delivery
Cons
Expensive
Bland Flavor With Some Meals
Have you been considering eating more of a vegetable diet or going vegan?
If you have, then you probably also know how hard a vegan diet is to maintain. In addition to the finding recipes, cooking, prepping and shopping for vegan ingredients, you will quickly realize how stressful this can be and these are the reasons many consumers quit shortly after trying to eat a vegan diet.
All these stressor typically leave consumers thinking, "there has to be an easier way."
And there is, it's called Veestro, they are a plant-based meal delivery service.
Veestro will deliver vegan meals right to your doorsteps that are not only healthy and affordable, but vegan meals that are also already cooked, all you have to do is heat up these plant-based meals.
Here's a detailed Veestro review guide – What they have and how Veestro subscription works.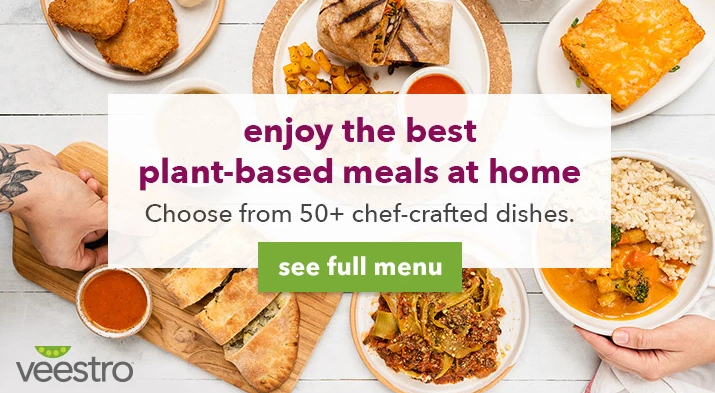 How Does Veestro Plant Based Food Delivery Work?
You will no longer have an excuse not to eat a plant-based diet, as Veestro delivers fully cooked 100% plant based vegan meals directly to your home so that you can eat healthier.  96% of all the ingredients used in preparing the meals are organic and all meals are preservative free.  The menu is created by 30-year veteran vegan chef.
There is no cooking or preparing of ingredients, as they meal come fully cooked, so all you have to do is either reheat them in the oven, on the stove top or microwave them if you are pressed for time or "Hangry!".
Veestro food delivery offers a variety of meal delivery options to choose from, that way you can find a plan that will fit into your busy lifestyle.
How Much Does Veestro Cost?
A La Carte Meals: You will have over 50 different vegan meals to choose from, ranging from quinoa soup, portobello steak, Tuscan Calzone and baked Mac and Cheese (Yummie!).  The a la carte meal plans start at $9.90 per meal and are available in 10, 20 or 30 meals.
Chef's Choice: With this option the company will choose the meals for you. The pricing for this option also starts at $9.90 and you can choose from 10, 20 or 30 meals per order.  Your options include  gluten free options, a high protein option and customer favorites.
| | Weight Loss Plan | Chef's Choice Plan |
| --- | --- | --- |
| Tier 1 | 3 meals per week (5 days) – $175.50 | 10 meals – $117 |
| Tier 2 | 3 meals per week (7 days) – $226.80 | 20 meals – $216 |
| Tier 3 | N/A | 30 meals – $297 |
Veestro Weight Loss Diet Meal Services: Starts at $10.80 per meal and you have the option of choosing either a 5 day or 7-day weight loss meal plan.  You will get 3 meals per day, which each meal being around 1200 calories. Your meals will be shipped every 2 weeks, which will help you with reaching your weight loss goals a lot easier.
| Number Of Meals | With Auto Delivery | Without Auto Delivery |
| --- | --- | --- |
| 10 | $117 ($11.70 per meal) | $130 ($13 per meal) |
| 20 | $108 ($10.80 per meal) | $240 ($12 per meal) |
| 30 | $297 ($9.90 per meal) | $330 ($11 per meal) |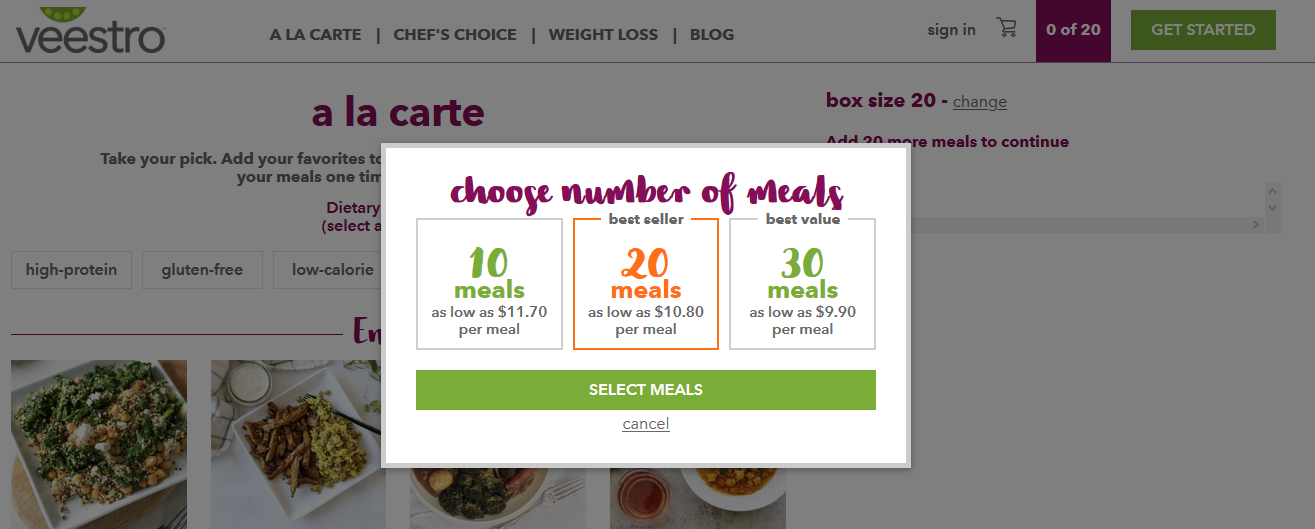 How Does Veestro Food Delivery Service Works?
Ordering is easy with Veestro.  Simply go to their website, choose the meal plan that best fits your lifestyle and budget and then select the meals that seem the most appealing to you.  Their 3 vegan meal plans which includes an a la carte meal option, allows you to decide on the quantity and which meals you will want to order.
Veestro offers fully cooked frozen meals.  The serving size is for one person each and you can cancel or change your subscription at any time.  You also have the option to have your meals delivered every week, every 2 weeks or every 4 weeks.
You won't be able to choose a delivery date, but you can get an estimate of when your meal delivery will arrive, by checking out the shipping and delivery time page.  Once you are there, take a look at the map to determine which delivery zone you are in, from there you will see a chart that list the different delivery time estimates, based on when your food delivery order is placed.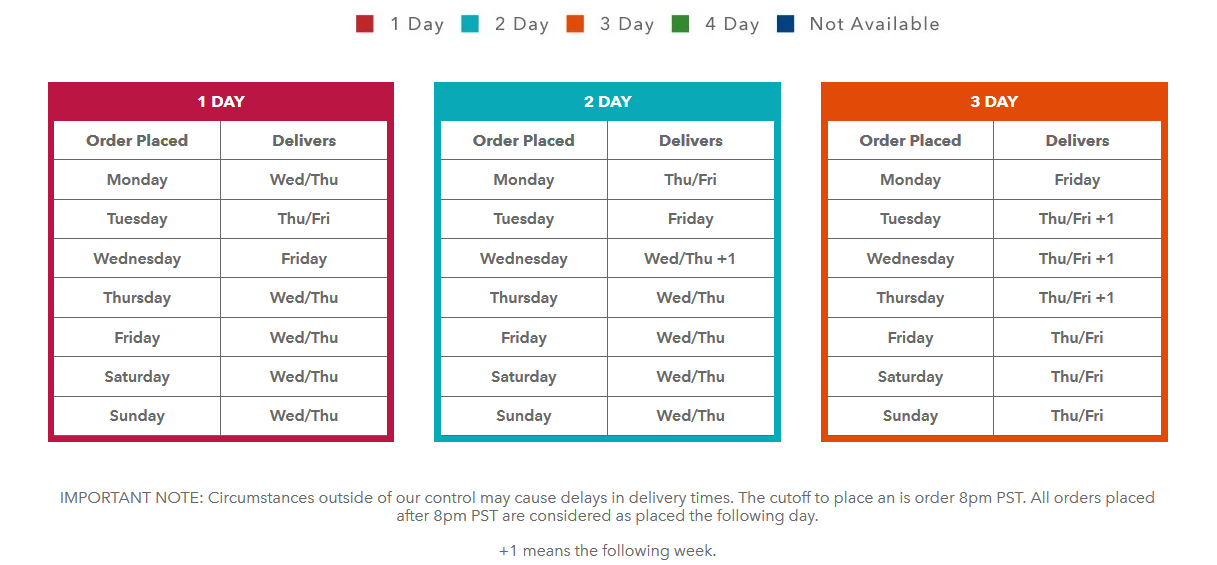 You will notice that the delivery zones are divided into 1 day, 2-day, 3 day and 4-day geographic zones.  This does not mean that is when your vegan meals will arrive and keep in mind, they are not counting weekends. 
Veestro ships your meals via FedEx, which delivers everywhere in the contiguous United States and no signature is required.  If you place your order by Sunday, it will typically get shipped out by Monday or Tuesday.  And once the order is shipped, they will send you an email with the tracking number, so that you can track the delivery status of your order.
Choosing Your Plant Based Meals Delivered Options
Veestro offers 7 breakfast meals and 44 entrees at all times.  This is a much larger menu selection that are typically offered by meal delivery kit companies, where you have to cook the meals yourself.  But this also means the menu never changes, so you will have to repeat some meals every few weeks.  With cook-it-yourself meal delivery services, they have a large database of healthy recipes to choose from, so repeating meals doesn't happen.
You will have the option to choose meals that do not contain food allergens, so you can filter your meals by soy-free, nut free, gluten free, Kosher, low calorie or high protein.  Veestro does aim to minimize cross contamination, however since they prepare a variety of meals in the same facility then there is no way to guarantee it won't happen.
The meals are designed as plant-based versions of traditional favorites such as Enchilada Casserole, Pad Thai, Pasta Bolognese with mushrooms to replace ground meat.  And of course, they didn't forget about kids favorites such as nuggets and pizzas.
The proteins that are use are soy, tofu and beans and as far as the carbs are concerned, you can expect either rice, pizza or pastry dough and pasta.  All the meals do not have as much vegetables as one would expect, they have some veggies but very small portions of it.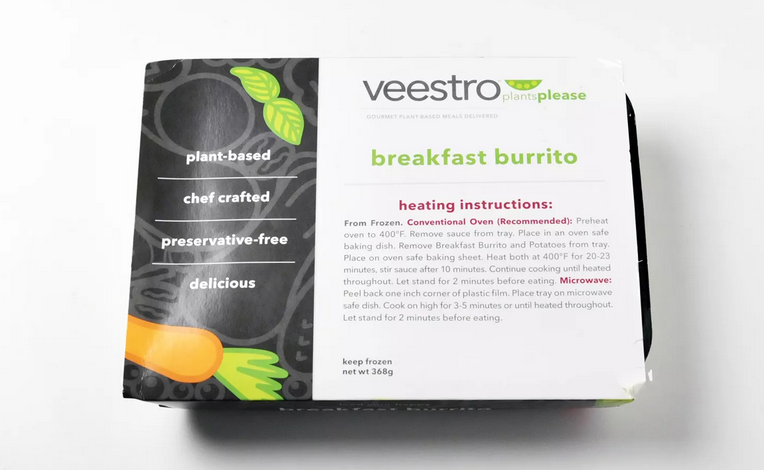 What You Can Expect With The Packaging
Each meal will have the cooking instructions printed on the label and while the meals can be ready in only a few minutes by microwaving them, they do recommend either using the stove stop or oven for reheating.
Eco-Friendly Packaging
Unlike traditional vegan meal delivery services that deliver your meals with tons of plastic bags and tubs for the ingredients, these meals are already prepared so less waste.
The meals are packaged in a BPA free container and come in recyclable cardboard box and dry ice is used to keep the meals cold.
Who Is Veestro A Good Fit For?
You will enjoy Veestro meals if you don't have the time or any interest in cooking, shopping or choosing your meals and would just rather have some plant-based meals that are designed around familiar comfort foods.
Who Is NOT Veestro A Good Fit For?
If you are looking for a ton of fresh vegetables in your meals with great flavors, then you may be disappointed.  Also if you are on a budget, then this isn't a good fit.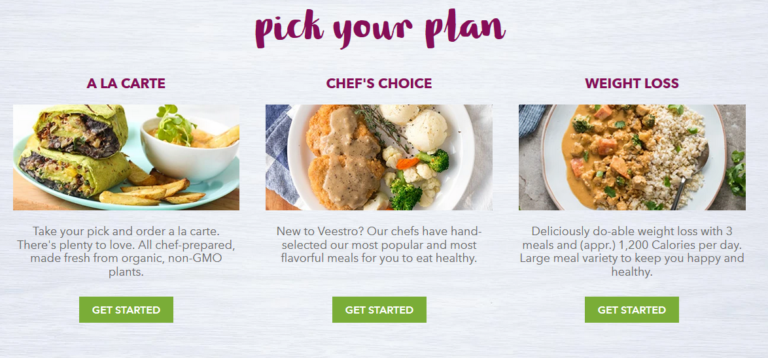 What Can You Expect From Veestro's Customer Service?
Representatives are available 8am to 5pm PST, Monday through Friday. Outside of these hours you can still email them or fill out the online form, except for weekends you will typically get an answer within 24 hours. They do have a pretty thorough FAQ page that answers most questions consumers typically have.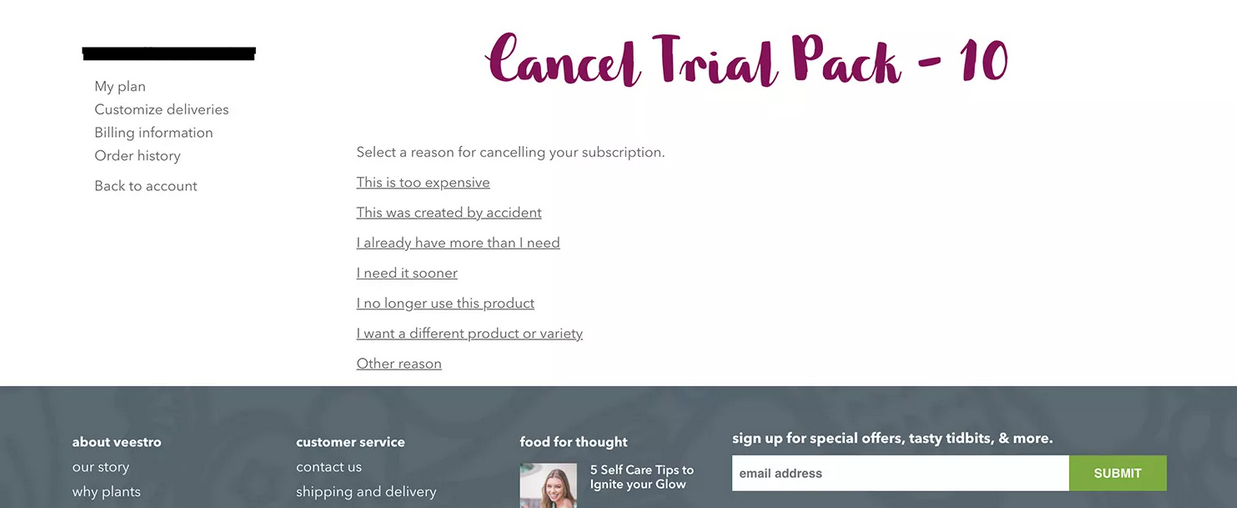 Hassle Free Cancellations Or To Make Changes
You can easily make changes in the "Manage Subscriptions" section under your account tab.  You can do things like change the meal selection, change the frequency or change the number of meals that you want to receive.  It's important to note that all changes should be made before the payment gets processed.  They will send a payment reminder email 3 days before the payment will be processed, so you have 3 days from the email to make any changes, once the payment is processed, they won't allow any changes or issue refunds.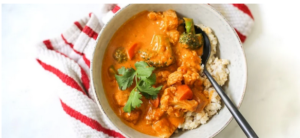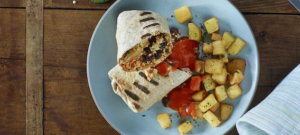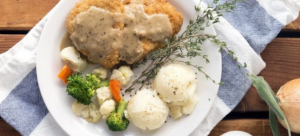 How To Get Free Shipping & A Discount?
If you sign up for auto-delivery they will not only give you free shipping but also a 10 percent discount off your organic vegan meal delivery subscription.  Without the auto-delivery subscription there is a shipping fee of $9.99 per order.
Veestro's Vegan Prepared Meal Delivery Website
They have a great educational blog with tons of articles devoted to environmental sustainability, wellness and health.  For anyone new to eating a vegan diet, there are tons of great articles to read.
Fresh N' Lean vs. Veestro Frozen Meal Delivery Service
Just like Veestro is a prepared meal delivery service, so is Fresh N' Lean where their meals require no preparation or cooking.  They offer 2 vegan plans, but they also have meal plans made with meat.  This can be a concern to some vegans who are not comfortable with their meals being prepared in the same facility where animal meats are also being prepared.
Instead of frozen meals, they offer refrigerated meals.  Their meals start out at $8.40 per meal, while Veestro is at $9.90 per meal.  You can also get add-ons like snacks and vegetable side dishes.
Fresh N' Lean menu selection has fewer choices for vegans, only 13 entrees which are mainly veggie and grain bowls and 3 breakfast options.  Veestro's meals, however, are more interesting as they are composed entrees.
Some of the FAQs are also discussed below.
The Bottom Line On Veestro's Premade Meals
Veestro is a great way to introduce plant-based meals into your healthy diet, which will help to make the transition a lot smoother, instead of just going cold turnkey, which for most people is unrealistic.  Some of the benefits of a planted based vegan diet is that it can help lower the rates of obesity, diabetes, high blood pressure and heart disease.
If you are a vegan or vegetarian, or maybe you want to just explore eating more of a vegetable diet, then Veestro is worth checking out, ultimately you are the only one that can determine if this fully cooked meal delivery service is right for you.