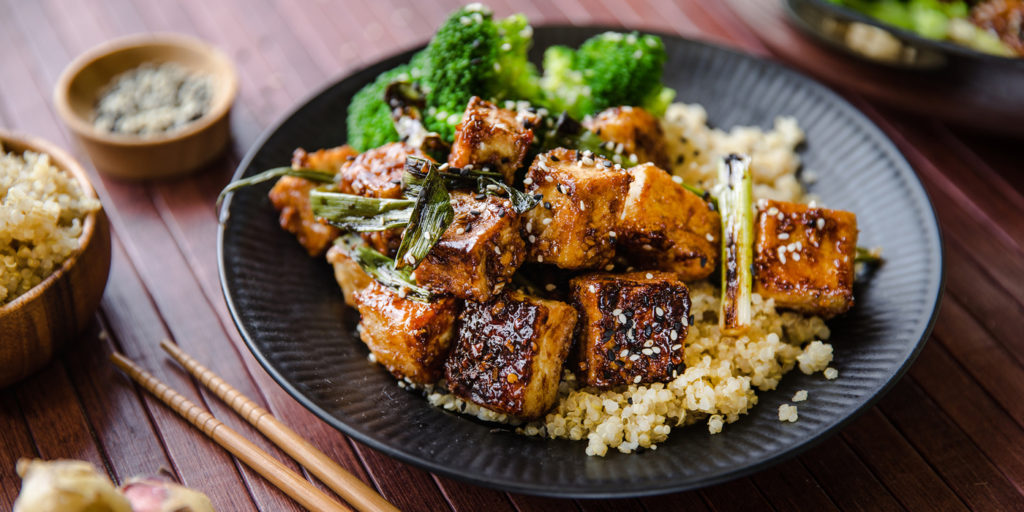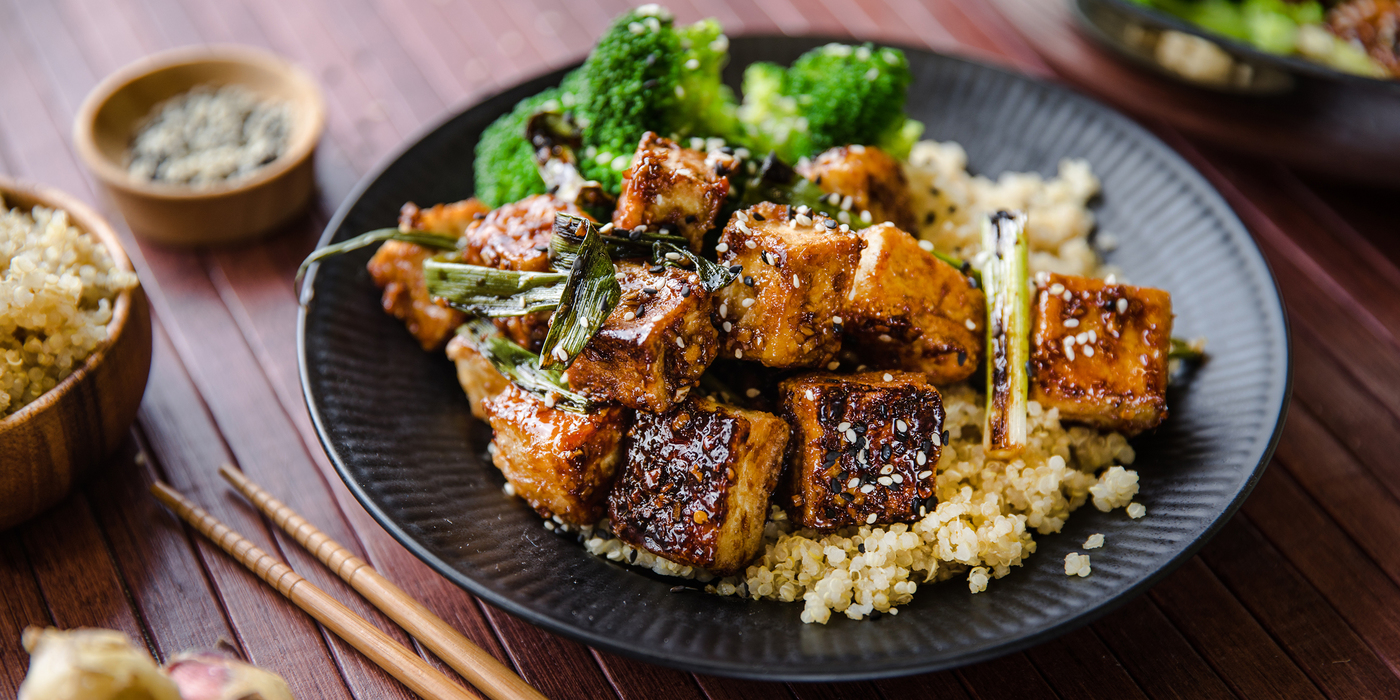 The meal delivery service industry started to get more popular in 2012.  And it wasn't before long that new meal kit delivery companies started popping up that created meals and recipes for specific dietary requirements. In this vegetarian meal kit review, we are doing to discuss the best vegetarian meal delivery services, where we discuss the different options available for vegetarians that are considering a vegetarian food delivery service.
What To Look For In Vegetarian Meal Delivery?
Nowadays, there are several different types of the vegetarian diets, but the lacto-ovo vegetarian diet is probably the most popular type of the different vegetarian diets.  This particular type of diet includes some animal based products like yogurt, cheese, milk and eggs along with plant based ingredients.  Items excluded from the diet are seafood, poultry or any type of meat.
Most vegetarians think that when it comes to vegetarian box meals delivered, that there are very limited options.  But this is no longer the case, as there are now several vegetarian meal box delivery services that either cater 100% of their meals to the vegetarian diet or the box food delivery services that cater to several diets, allow you to customize the menu items to make them vegetarian.  So, you definitely have options nowadays.
| | | | | | | | | | |
| --- | --- | --- | --- | --- | --- | --- | --- | --- | --- |
| Cost Per Meal | $9.99 | $9.99 | $11.49 | $9.90 | $12.99 | $6.99 | $11.99 | $11.99 | $9.99 |
| Order Minimum | 1 meal with 2 plates | 3 meals with 2 plates | 4 meals | 2 meals with 2 plates | 3 meal with 2 plates | 4 meals per week | 3 meals for 2 | 3 meals for 2 | 3 meals with 2 plates |
| Shipping Fees | Free with orders over $45 , if not $10 | $7.99 | FREE! | FREE! with a monthly subscription | Free on first order, then $6.99 | FREE! | $6.99 per box | FREE! | $7.99/ free when ordering 3 or more meals per week |
| Delivery Areas | Delivers to 98% of the US | All US except Hawaii and Alaska | All states in continental US | All US except Hawaii and Alaska | All US except for AK, HI, MT, and parts of NM | All states in continental US | All US, except for parts of Louisiana, Hawaii and Alaska. | All US except Hawaii and Alaska | All states in continental US |
| Great for | Eco-conscious eaters | Food lovers with minimal cooking skills | Gluten-free customers | Premade Plant-based meals | Healthy eaters with refined palates | Those who like to support small farms | Organic vegetable-laden meals | Plant-based diets who like to cook | Interesting in global flavors |
| Coupon | Home Chef Coupon | HelloFresh Coupon | Freshly Coupon | (Veestro Coupon | Sun Basket Coupon | Marley Spoon Coupon | Green Chef Coupon | Purple Carrot Coupon | Blue Apron Coupon |
| Our Ratings | 9.0/10 | 9.1/10 | 8.7/10 | 9.7/10 | 9.8/10 | 8.7/10 | 9.4/10 | 9/10 | 8.9/10 |
Now let's take a look at some of the top vegetarian meal kit services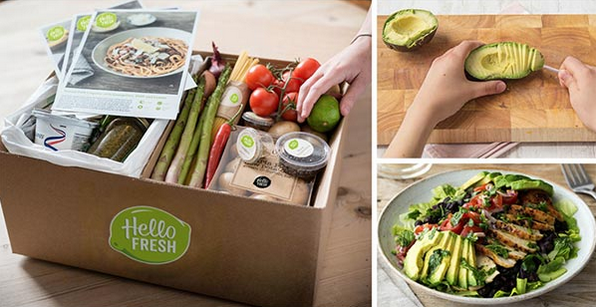 Hello Fresh Vegetarian Meals Delivered
HelloFresh is not only the most popular and biggest boxed food delivery services out there, but they also are one of the best vegetarian meal kit companies. They have a large variety of vegetarian meals to fit just about any vegetarian lifestyle.
All their vegetarian recipes are made with local fresh produce that are of high quality, with Hello Fresh you can expect meals that are not only satisfying and delicious, but they are as convenient to anyone with a busy lifestyle, as their vegetarian meals take about 35 minutes to prepare and cook.  They are continuously changing and adding new vegetarian menu options that are completely customizable, which will ensure that your dinner time stays exciting.
Hello Fresh Vegetarian Food Box Delivery Recipes & Meals
Veggie Burrito Bowls with charred corn and tomato salsa.

Plant Based Beyond Burger.

Sweet Potato Fajitas with pepper jack cheese, pickled jalapeno.

Mighty Meatless Bolognese with seitan and linguine pasta.
They offer meal ingredient delivery meals that are around 650 calories which are known as the calorie smart meals and they also have hall of fame staples that are always on the vegetarian subscription box menu so you can have peace of mind you will be able to get your favorite recipes.  One of the benefits of subscribing to a vegetarian boxed food delivery service is they can do the calorie counting and selecting recipes for you, so all you have to do is enjoy the delicious meals and relax.
HelloFresh also offers cookbook recipes in case you find a delightful recipe that you want to try cooking, they have a wine club if you are a wine lover and you can also order side dishes, which includes things like garlic bread.
Availability & Shipping:  Hello Fresh ships across the nation, excluding Alaska and Hawaii.
Pricing:  $7.49 per meal and there is no commitment so you can cancel your subscription at any time, swap recipes or skip weeks.
 Read our full Hello Fresh meal prep services.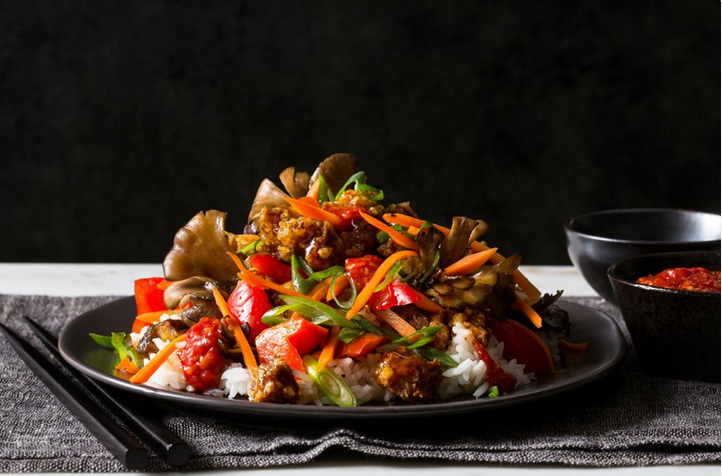 Sun Basket – Vegetarian Meals Delivered
Sun Basket is known for making healthy cooking a breeze! They have not only delicious vegetarian home delivery meals but also healthy recipes that are make from sustainably sourced and 100% organic ingredients and they delivery on a weekly basis.
Sun Basket has a classic meal plan, where you will get 2-4 meals each week, which includes a vegetarian meal plan delivery option.  With the Sun Basket vegetarian meal plan you can expect creative and interesting meatless recipes which are packed with plant based proteins, organic produce that are seasonal and fresh.  Sun Basket also have different spice blends and signature sauces that are house-made.  Included in your food boxes dinner service, you will receive a recipe booklet, which is easy to follow, and which will make cooking easy.
When you review the weekly vegetarian meal box menu, you will see that the vegetarian meals are clearly labelled, so it will be easy for you to find the best vegetarian meals for your liking.
Let's take a look at some of the top Sun Basket vegetarian meal prep service options:
Tokyo fried rice with togarashi, edamame and corn.

Fresh pappardelle with wilted greens, hazelnuts and ricotta salata.

Chilaquiles verdes with soft scrambled eggs, avocado and queso fresco.
Nutritional Info:  Perfectly portioned vegetarian meals that are 550 to 800 calories, 20 grams of protein per meal minimum, 5 grams of fiber per serving. And last but not least, a lot of omega 3's and good fats from avocadoes, seeds, nuts, and olives.
Availability & Shipping:  Sun Basket ships to most zip codes the continental U.S., excluding ND, NM, parts of MT, HI and AK.
Pricing:  Dinners start at $10.49, and there is no commitment so you can cancel your vegetarian meal prep delivery subscription at any time, swap recipes or skip weeks.
Read our full Sun Basket Meal Plan here.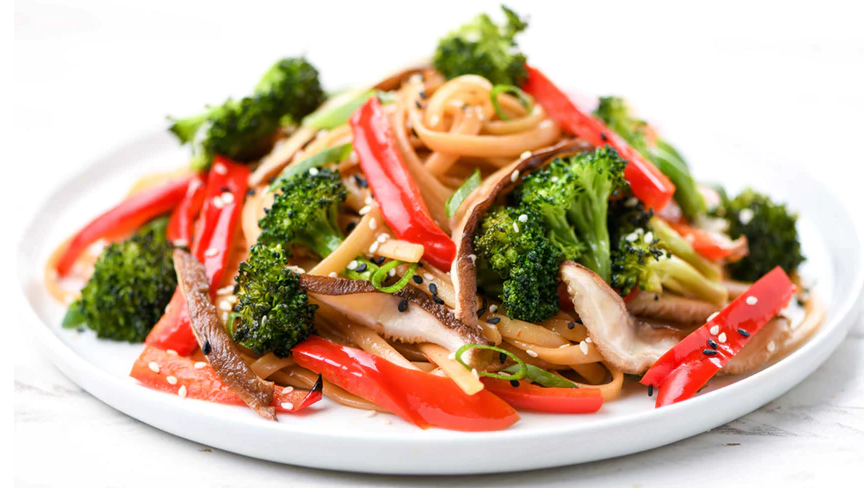 Home Chef Vegetarian Meals Delivered
Home Chef is best known for using seasonal ingredients that are farm fresh and their classic home cooking recipes. They provide a weekly vegetarian meal service that includes innovative, delicious and a variety of vegetarian food.
They have a "Customize It" feature on all the vegetarian menu options which allows you to upgrade the amount of protein, double or swap it.
Let's look at some of the favorite Home Chef meal prep for vegetarian recipes:
Teriyaki charred broccoli and shiitake mushrooms.

Fig and Goat cheese flatbread.

Sun dried tomato pesto spaghetti.

Brussels and brown butter risotto.

Crispy teriyaki tofu tacos.
Availability & Shipping: Home Chef ships to 98% of zip codes in the continental U.S., you have the option to enter your zip code when signing up to see if they deliver to your location, and the system will confirm if you are in the delivery zone.
Pricing: Meals start at $7.99 per serving depending on the current available vegetarian food prep options and menu.
Read our full Home Chef Food Delivery here.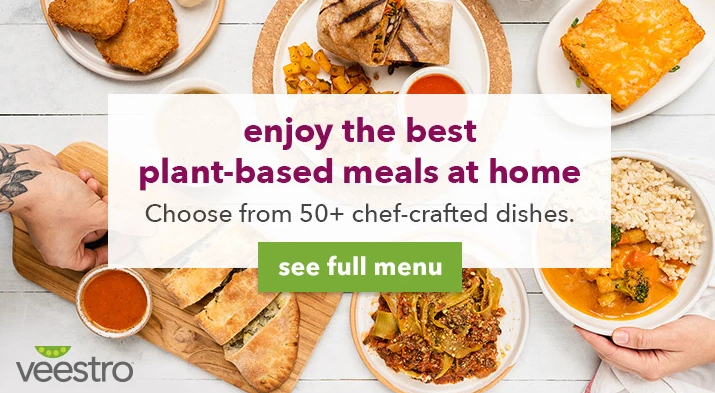 Veestro Vegetarian Prepared Meal Delivery Plan
This option may be for you if you don't like cooking and would rather just heat up a ready made meal.  Veestro is a great prepared meal kit company that is a good fit for vegetarians who just don't have the time to cook.  They offer a 100% plant based, fully prepared meal delivery service.
Their vegetarian meals are nut free, kosher, soy free, and gluten free, that are low in calories and high in protein.  Veestro believes that a plant based diet is the key to good health, and they want to make it easy for consumers to eat healthy, so they fully prep your meals, freeze it and deliver it directly to your front door.
Let's take a look at some of Veestro's most popular vegetarian menu items:
Red curry with Tofu.

Country fried Chick'n.

Enchilada Casserole

Tuscan Calzone.
Your Veestro vegetarian meal service subscription allows you to order in 10, 20 or 30 meal increments. They also have breakfast options available.  If you are looking for a vegetarian option that is great for weight loss, they have an option for you, their vegetarian weight loss meal plan, has meals that are 1200 calories and you can get 3 meals per day.
They have an extensive vegetarian menu which includes real reviews from actual customers, which can help you to narrow down the meals you want to order.
Availability & Shipping:  Veestro ships to the continental United States, excluding Hawaii, Puerto Rico and Alaska.  The meals are packaged in eco-friendly containers.
Pricing:  You can get your first 6 meals for $49 or order 10 meals for $99.
Read our full Veestro Review here.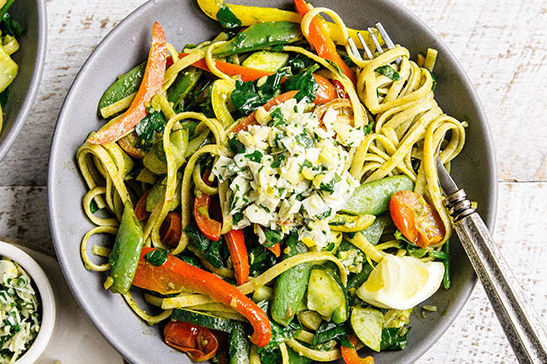 Green Chef Vegetarian Meal Service
Green Chef is one of the meal delivery kit providers you should consider if you are looking for tried and true vegetarian meals that are healthy.  Their vegetarian dishes are fun and creative.  They are the 1st meal delivery company to get certified organic from the USDA and all their ingredients are responsibly sourced and sustainably grown. This eliminates the need for finding wholesome produce at your local grocery store.
Their planted based menu is designed for 2 and 4 person families and are great options for both vegans and vegetarians.  Some of their delicious menu items include:
Vegan crab cakes

Jamaican jerk-spiced cauliflower

Baked quinoa.
You can expect about 15 recipes per week, that are created by a professional chef.
They package their vegetarian meals in reusable, compostable, recyclable and eco-friendly materials.  Recipe cards are included with each order that are color coded to make the preparation and cooking simple, you can expect to have a ready to eat vegetarian meal ready in less than 30 minutes, from start to finish.
Availability & Shipping:  They deliver nationwide, except for parts of Louisiana, Hawaii and Alaska.
Pricing:  Meals start at $10.99.
Read our full Green Chef Delivery Review here.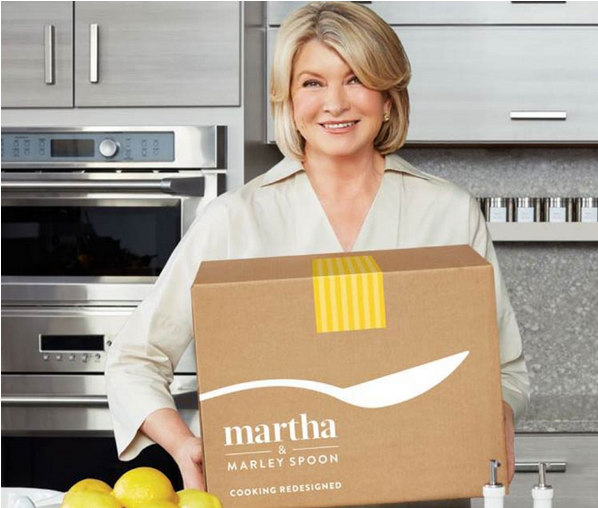 Marley Spoon Meal Kit Delivery Services
It's exactly what you would expect from Martha Stewart, vegetarian meals that are not only fun but also full of creativity.  They have a page on their website to showcase their suppliers, as they partner with family own businesses, small farms and artisanal producers.  All to bring the end consumer the best quality ingredients.
You can expect to receive proportioned ingredients with a 6 step recipe card, to make cooking your vegetarian meals as simple as possible.  The menu options change on a weekly basis and you will always find 3 to 4 vegetarian meal options which include:
Black bean and Quinoa taco bowl.

Oven fried eggplant with a chopped Italian salad
They also have a one pot meal option, which is great for picky eaters who don't have a lot of time to spend in the kitchen and these vegetarian meals also cater to different dietary preferences and restrictions.  They are testing lunch and breakfast options, but currently they mainly offer dinner meal plans for 2 to 4 people.
Availability & Shipping:  When ordering you will have an option to enter your zip code to confirm if Marley Spoon delivery's to your area, but for the most part they ship to the continental U.S.
Cost:  Meals start at $6.99 and you do have the option to cancel or pause your subscription at any time.
Read our full Marley Spoon Meal Delivery here.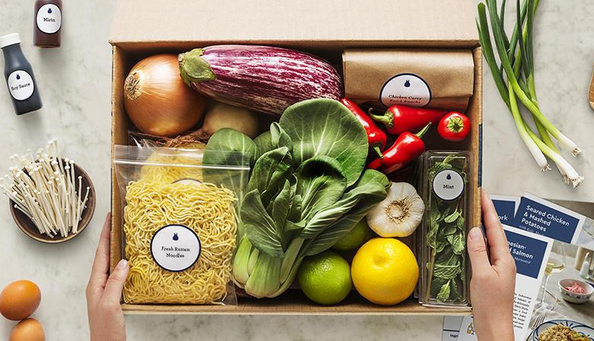 Blue Apron Vegetarian Home Delivery Box
Blue apron has 3 to 4 vegetarian meal options on a weekly basis. Each week they will publish on their website seasonal recipes that are designed by a culinary team; these are pre-measured ingredients that are shipped to your home.  They do use fresh seasonal produce in all their meals.  Some of their best vegetarian meals include:
Sweet & Sour Noodles with snow peas, mushrooms and peanuts.

Spicy Chipotle Tofu & Rice Bowls with avocado and marinated vegetables.

Vegetable Pasts with grana Padano cheese.
Availability & Shipping:  They deliver 7 days per week and to all locations in the continental United States.
Pricing:  $9.99 per meal and if you order the plan that includes 3 recipes per week, you can get free shipping.
Read our full review on Blue Apron Food Delivery here.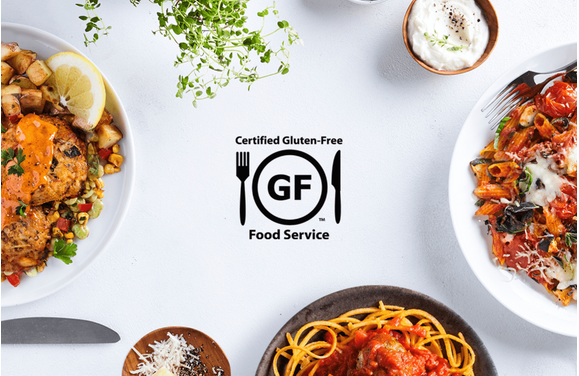 Freshly Vegetarian Home Delivery
Freshly's meal delivery service is more paleo themed, however they do have about 3 to 4 vegetarian meal options each week. But if you are looking for the benefits of both a paleo diet and vegetarian, then Freshly is a good option.
Their vegetarian meals typically come with ingredients like almonds for healthy fats, eggs for protein and sautéed bok choy for vitamins and minerals. Some of their more popular meals are:
Veggie fusilli

Korean style veggie bibimhap

Super Pesto
While they may have limited vegetarian options, each meal is jam packed with vitamin rich ingredients like flax seed and kale.
Availability & Shipping: They only ship to 27 states: Alabama, Arizona, Arkansas, California, Colorado, Georgia, Idaho, Illinois, Indiana, Iowa, Kansas, Kentucky, Louisiana, Mississippi, Missouri, Nebraska, Nevada, New Mexico, South Carolina, South Dakota, Oklahoma, Oregon, Tennessee, Texas, Utah, Washington, and Wisconsin.
Pricing: $8.49 per meal.
To read our full review on Freshly Prepared Meals.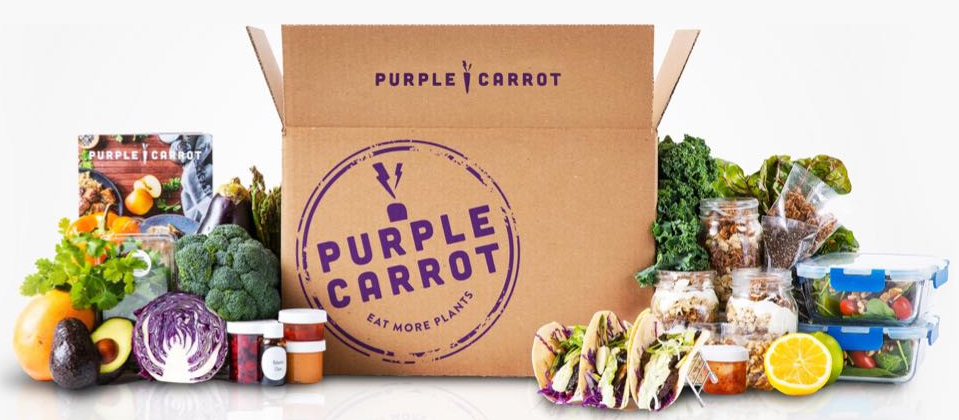 Purple Carrot Vegetarian Meal Plans
Purple Carrot has a 100% planted based vegan menu, and they have become known to have not just healthy meal options but also great tasting dishes that are made from just plant ingredients. 
Both singles and couples will like the 2 serving meal plan enjoyable and you will have complete control when choosing your healthy meals.  If your family has more than 2 members then the 4 serving meal plan will be an ideal dinner solution for your entire family.  Some of their delicious meals include:
Peanut vegetable buddha bowls with midnight grains and nori avocado.

Spring vegetable gnocchi with white beans and lemon basil butter.

Thai skillet eggplant with crispy tofu and coconut jasmine rice.

Mexican black bean skillet with tomatillo citrus salsa.
Look out for their new seasonal and weekly dishes, which will always give you something new to try and excite your taste buds.
Purple Carrot will send you all the ingredients that are measured out to the exact portions that you need, with detailed instructions to make cooking fun and easy.  You can also add to your order lunch and breakfast meals, which can be quickly prepared in just 5 minutes.
Availability & Shipping:  Nationwide delivery is available, excluding Alaska and Hawaii and you do have the option to cancel or skip a delivery at any time.
Pricing:  $11.99 per meal for the 2 serving plan which gives you 3 or 4 recipes per week.  They also have a 4 serving plan that start at $9.99 which comes with 2 or 3 recipes per week.
You can check out our full Purple Carrot Review here.
Vegetarian Food Delivered FAQs